Welcome to ICMLCA 2022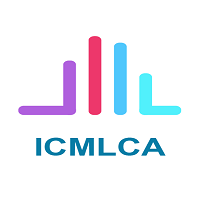 We would like to welcome you to the 2022 3rd International Conference on Machine Learning and Computer Application (ICMLCA 2022) during December 16-18 in Shenyang, China. This unique international conference provides a forum for academics, researchers and practitioners from many industries to exchange ideas and share recent developments in the fields of Machine Learning, Computer Application and Robotic. We provide an opportunity to collaborate and advance the theory and practice of major trends in related fields and as a bridge for scholars to share and inspire their opinion.
We warmly invite you to participate in ICMLCA 2022 and look forward to seeing you in Shenyang, China.
Publication

Important Date

All papers will be reviewed by two or three expert reviewers from the conference committees. After a careful reviewing process, all accepted papers will be published in the Conference Proceedings, and submitted to EI Compendex, Scopus for indexing.


ICMLCA 2021 丨IEEE Xplore丨EI Compendex丨Scopus

ICMLCA 2020 丨EI Compendex丨Scopus




Note: All submitted articles should report original results, experimental or theoretical, not previously published or being under consideration for publication elsewhere. Articles submitted to the conference should meet these criteria. We firmly believe that ethical conduct is the most essential virtue of any academics. Hence, any act of plagiarism or other misconduct is totally unacceptable and cannot be tolerated.

ICMLCA 2022 has been launched on the official website of Shenyang University of Technology! click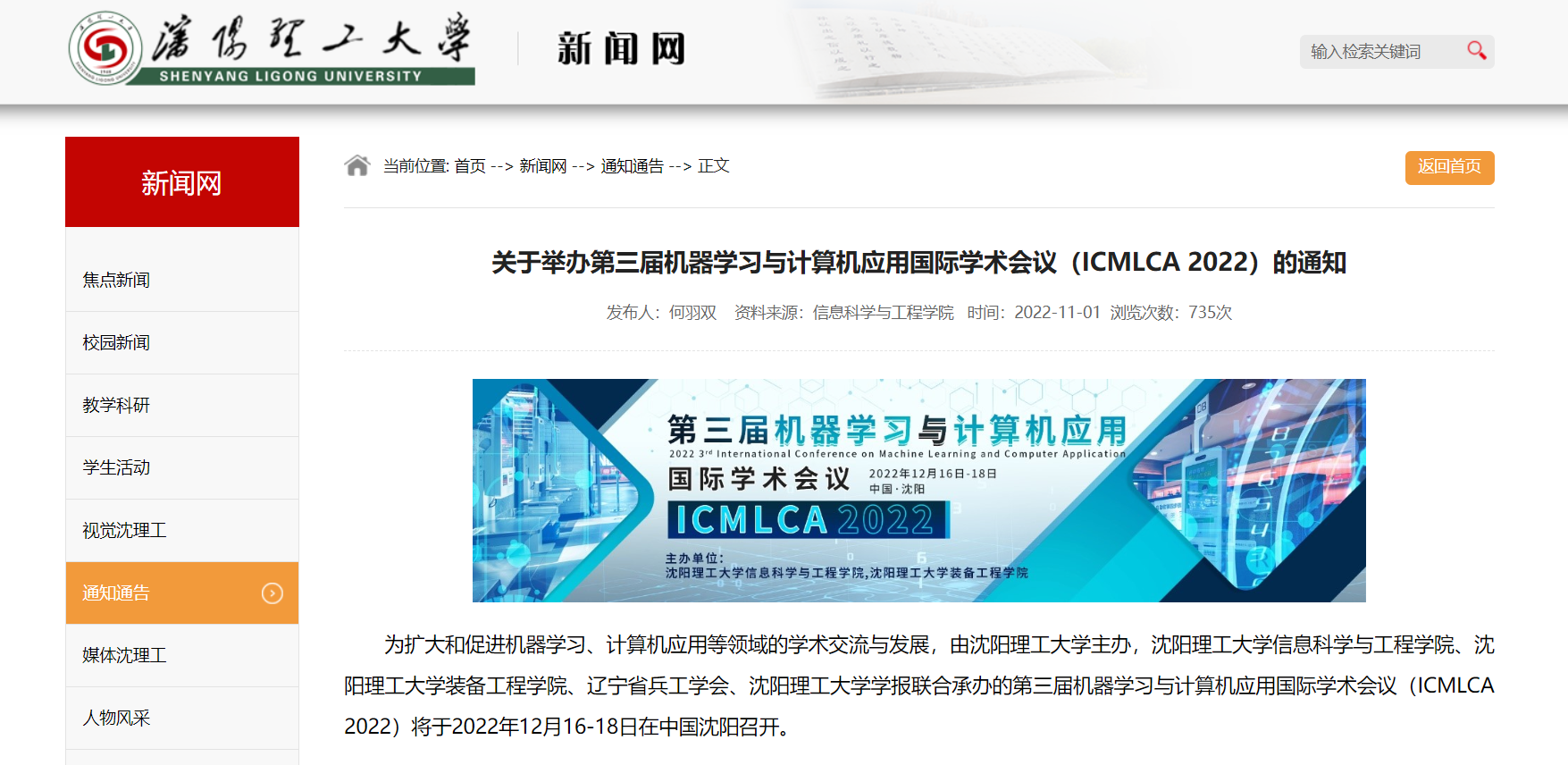 Sponsors


Co-organizers